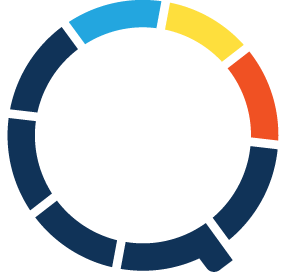 What is Pre-Leased Investment?
Real estate investment yielding rent are known as the preleased investments, can be broadly classified as residential, commercial, or industrial assets. Commercial Pre-leased assets have been offering more stable and better rental yields with long term appreciation. These assets are commercial space is leased out to Grade A tenant. This transaction is then offered as Investment to investors.
Type of Pre-Leased investment options offered by FraQtions?
Lock&Key Ownership Model: They are Preleased units collectively leased to one single Grade A tenant but can be individually owned by investors and are demarcated units on the sanction plan.
Equity Ownership Model: The investor collectively co-own equity in the asset ownership company and the rents are shared in proportion to the investments.
Who can Invest with FraQtions?
Any Indian citizen or an NRI can invest with us. Investments from institutions are also accepted. To proceed with your investment, it is imperative that all standard regulations are followed. Note for NRI investors: NRI investors can only invest through an NRO Account or from a normal savings bank account in India. We cannot accept payments from NRE Account or in FDI.
How do I get started as an investor with FraQtions?
You can join the platform by clicking on the 'Login' or 'Invest now' buttons on our website. Once all the details are filled out and KYC is verified, the journey of your investment starts with us.
What are the KYC documents needed to sign up with FraQtions?
We require copies of the following documentation. PAN Card, Address Proof (Aadhar/Driver's License/Passport). A cancelled cheque leaf with the name printed. For Equity Ownership Model your 16 digit DEMAT account number.
Can I invest in more than one property and have a portfolio?
Yes. You can invest in as many properties as you like and build a diversified portfolio across various opportunities and locations.
How does a property get listed on FraQtions?
Before a property is listed on our platform, our team runs various financial models and data analytics to identify properties that can ideally maximise returns for our investors.
What if something goes wrong with FraQtions? Is my investment safe?
FraQtions is an online investment platform and your ownership structure is designed in such a way that the ownership is not dependent on anyone. Your ownership, governance and compliance records are stored in public databases and in government records. Your investment records remain secure
Is fractional ownership risky?
Yes, as with any real estate transaction, owning a property through FraQtions carries inherent risks and potential loss of capital
How do you keep my personal information secure?
The security of our platform and privacy of all your data is our utmost priority. FraQtions's platform is built keeping the best-in-class security and privacy features in mind
What is the minimum investment?
The minimum investment is as per the lowest unit cost of the property and varies from property to property. Please refer to the individual property pages to find the minimum investment price.
What is the investment process?
Our investment advisor will collect binding Expression of Interest agreement and initial token advance of your investment amount to block your investment.
What extra charges we need to pay after booking
If you are going for Bank Loan you need to pay charges for Title & Search report of property which is mandatory before disbursement.
What happens if I want to withdraw my initial token advance?
Once an initial investment or token advance is paid, it cannot be refunded as per the Expression of Interest which the investor has signed.
What kind of documentation will I need to sign?
You will sign an Expression of Interest, Sale Deed (Title Ownership Agreement), Leave & License/Deed of Attornment with the tenant and a Property Management Agreement with FraQtions.
What are FraQtions's fees?
We charge an annual property management fee of in the range of 0.5% – 1%.
How does FraQtions guarantee that all property titles are in the clear?
FraQtions only engages with the Tier-I law firms having experienced team who perform thorough technical and legal due diligence before buying any property. We get all our title reports signed by a Tier-I law firm.
Are investors allowed to see rental agreement?
Yes. The Lease/Rental Agreement will be shared with the investors.
What are the reporting standards and disclosures?
We believe in 100% transparency in reporting. All property documents, rental agreements, tenancy details, title report, due diligence report, etc. will be available through our dashboard at all times. Detailed monthly financials are also made available through the dashboard.
Do you offer any guarantee on returns?
No, FraQtions does not guarantee any returns. On the contrary, we advise potential investors to be wary of any scheme which provides guaranteed returns.
What are the risks associated with these investments?
Any real estate investments come with the associated risks with your investments such as liquidity, tenant, and market risk.
What sort of returns can I expect?
FraQtions does not guarantee any returns on the assets listed on our platform. However, our expected returns are 10-15% IRR over a period of 5 years.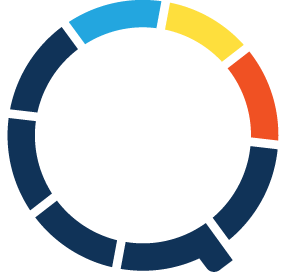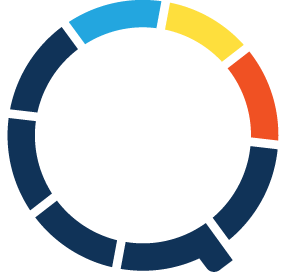 From which month our rent will be started.
Rent starting date is mentioned on the respective property details page. 
The date of rent starting for the preleased properties is the following month  of the full amount of credit. In Bank funding cases it will start from the next month of DD is credited in seller account.
When & how will I receive my returns?
For Lock & Key investment Options the Rents are transferred to your bank account on or before the 10th day of each month directly by the tenant.
For Equity Ownership Model: the rents and the interest on the security deposit are transferred to your bank account on or before the 10th day of each month.
Are there any tax deductions on rental returns?
 If you're rent is below Rs.20000 per month from us then No TDS on Investment.
Can we get rent in any one account as per our wish?
What if we didn't received rent on time?
 Penalty clause is mention in L & L 
When we will get Cheques of security Deposit?
Once Registration is done within 10 working days you will get SD amount cheque.
How long do you hold these investments for?
Properties will have an investment lifespan of 3-9 years to allow for the asset to appreciate. While an early exit is possible through our liquidity options, this could adversely affect the total return on your investment. Investors can choose to sell investments through FraQtions's Resale Market
Who takes care of tenancy and management?
FraQtions takes care of all aspects regarding the asset
When I invest in deals on FraQtions, what do I own?
You'll own a Lock&Key unit, which the investor has bought with the only intention to enjoy the rental yield and can't be personally used for any other purpose
What are the tax implications on my investments?
As per the current income tax regulations, your returns will be taxed in exactly the same manner as if you had purchased the property on your own. You will be paying two kinds of taxes:
• Rents: For Lock&Key investment Options the rents are subject to taxes as in the individual's books of account, If  rent is above Rs.20000 per month from  us then  TDS will be deducted and  it will be credited post 10% TDS deduction.. For Equity Ownership Model : Rents received from the property are distributed as interest on debentures which are taxable directly in the hands of the investors (post 10% withholding tax which can be claimed by the investor at the end of the year).
• Capital Gains : The profit on sale of commercial property is considered as capital gains. The same shall be long-term, if the property was held for more than 24 months and will be taxed at 20%, irrespective of the quantum of gains. However, if the property were to be sold before 24 months have passed, the same becomes taxable as short-term capital gains and is taxed as normal income. Please consult your financial advisor for more details
What if we have GST number can we get benefit of it?
You have to inform the same as your complete registration of agreement and share the GST Number
How will be the cycle of rent?
How name will be transfer on property card?
 Conveyance process will be done in accordance with the sale deed. 
How will I be updated on the progress of my investments?
For SPV ownership model you can view the performance of your investment through the  online dashboard of the respective aggregator. For Equity Ownership Model note that the Net Asset Value (NAV) of the property will be updated on a half yearly basis
Will there be a management fee when the property is not tenanted?
No, there will be no management fee charged to investors for as long as the property is not tenanted
If any illegal activity happens in rented premises are we responsible for it?
No Licensee will be responsible for that as they are using the premises.
If we sell our unit how rent will be transfer to new licensor.
New DOA is to be signed with New Purchaser/Licensor and Bank account details to be update with the licensee.
What is the contingency reserve used for?
In the Equity Ownership Model for any unforeseen expenses that arise in the property are met using the contingency reserve. If the reserves are not used, they are refunded back to the investors at the time of sale.